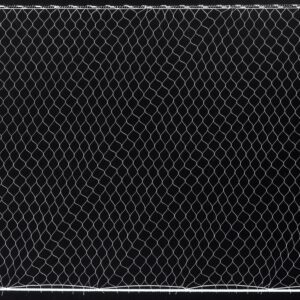 Whitefish/Cisco/Herring
The Minnesota Whitefish and Cisco Gill netting season allows individuals to harvest Whitefish by using a 100' long x 3' deep gill net. Duluth Nets stocks a wide range of sizes in order for customers to have the right size mesh for the lake they are fishing.
Visit MN DNR's regulations to learn about the requirements.
Our sinking style Whitefish/Cisco/Herring Gill Nets come with the following specifications;
100′ Long x 3′ Deep
Top: 3/8″ Foamcore rope
Bottom: 30 lb Leadcore rope
Nets hung on 1/2 basis(200′ stretch netting to a 100′ net)
Tie intervals less than 12″
1/8″ Solid braid nylon breastline on both ends
5/8″, 1″, 1-1/4″ nets use #69 twine size
1-3/4″ and larger uses #104 twine size
Custom rigging is available including larger float ropes, heavier lead lines, weights, and a variety of floats.  Please request a quote for more information.