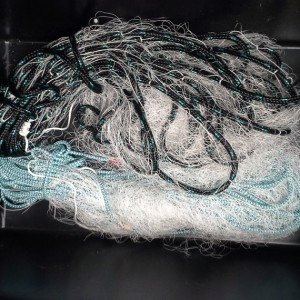 300′ x 8′ Multi Gill Nets
Duluth Nets' standard gill net configuration comes with ⅜" foamcore rope and 30lb leadcore rope. Nets are hung on a 1/2 basis(600′ stretch netting to a 300′ net) with tie intervals no larger than 12". All nets have a ⅛" solid braid nylon breastlines and 4' rope tails.

Custom rigging is available. Please request a quote for details.