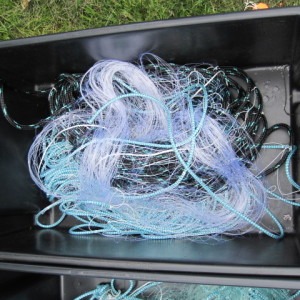 Whitefish Gill Nets
The Minnesota Whitefish and Cisco Gill netting season allows individuals to harvest Whitefish by using a 100' long x 3' deep gill net. Duluth Nets stocks a wide range of sizes in order for customers to have the right size mesh for the lake they are fishing.
These nets are 100' long x 3' deep and hung from 3/8″ foamcore rope and 30 lb leadcore rope. The nets are tied with #9 twine and have 1/8″ solid braid nylon rope breastlines.
Visit MN DNR's regulations to learn about the requirements.